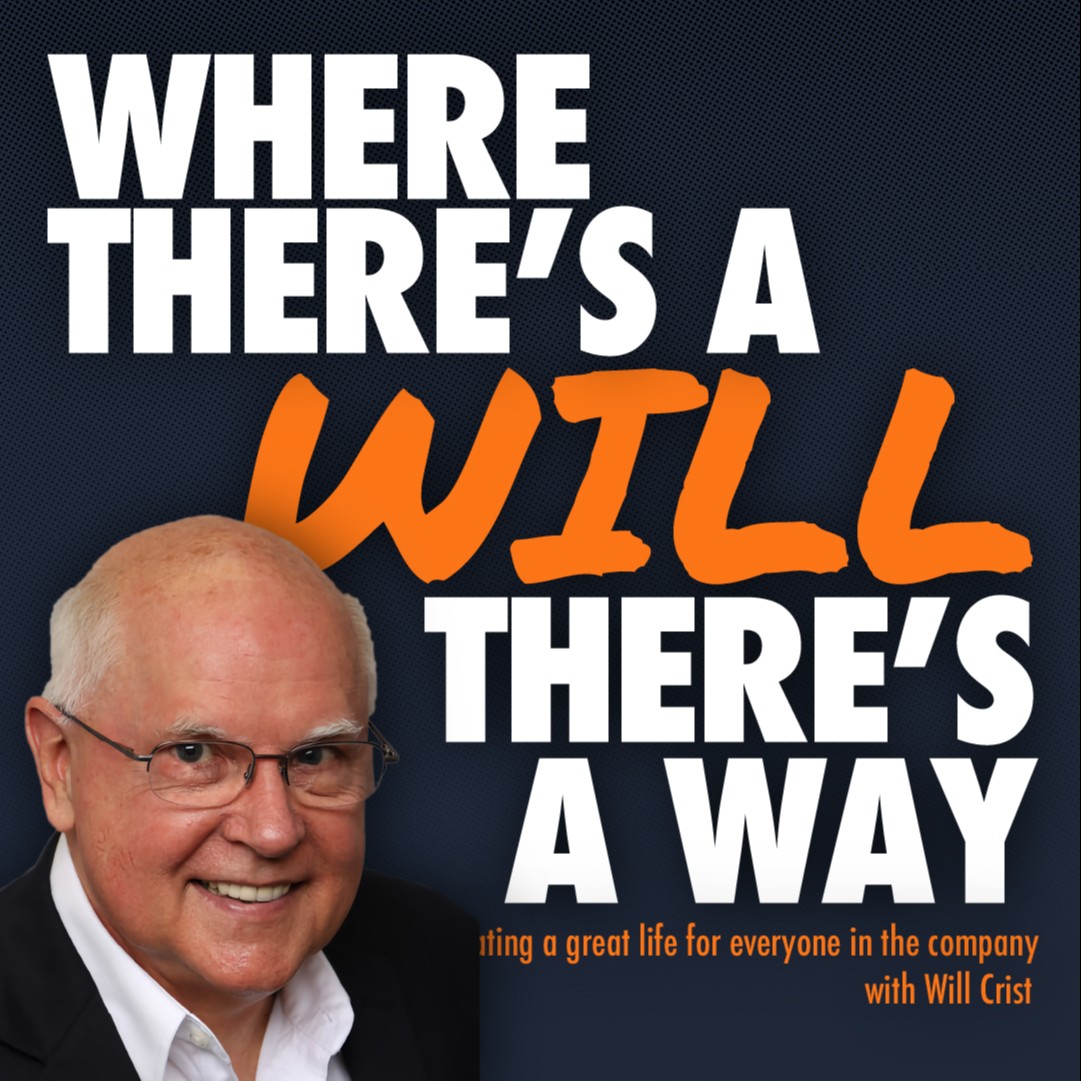 Are you ready to give yourself, your leaders, and every employee the opportunity to live the ideal life? In this conversation, you will hear how Entrepreneurs and their leadership teams are creating the possibility for everyone in the organization to thrive. Attract great people to your organization, retain your best people, and increase the motivation of everyone by committing to living and advocating everyone take the journey to a thriving EOS life where everyone is doing what they love with people they love, making a great contribution, being compensated appropriately, and having plenty of time for their families and other passions. If these conversations resonate with you and you want to participate in the discussion, you can catch me on LinkedIn or on my Website willcrist.com
Episodes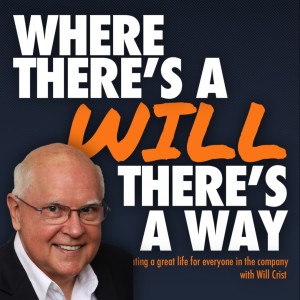 Tuesday Nov 30, 1999
Tuesday Nov 30, 1999
Frank Greinke, CEO
Frank became president of Southern Counties Oil Co. in 1987 at the age of 33, and purchased ownership of the company in 1991. At that time, the company's annual revenue was $50 million. Today, under Frank's leadership as CEO, SC Fuels and its related companies generate over $1 billion in revenue and operate in 7 western states. The company currently employs over 300 and services over 20,000 customers.SC Fuels also has the distinction of being the first company from the United States to do business in the Republic of Georgia. In 1992, Southern Counties Oil opened the first western-style gas station in the capital city of Tbilisi, just after Georgia became the first former Soviet Republic to become independent.
Frank is currently a director of the Society of Independent Gasoline Marketers of America (SIGMA) and a past director of the California Independent Oil Marketers Association (CIOMA). He is the Chairman of the Southern California Chapter of Young Presidents Organization (YPO). Frank is also a director of The New Majority Committee; an Orange County based Republican Party organization, and Finance Chairman of the Orange County Republican Party. He is on the Advisory Board for Solis Capital Partners LLC. He serves on the board of the Bank of Hemet as well as the board of directors for Pacific Ethanol Inc.
As a distributor of refined petroleum products since 1930, SC Fuels serves thousands of customers annually throughout the United States with a philosophy of service that has earned SC Fuels a leading reputation in the industry. Our customers range from small family owned businesses to Fortune 500 companies. SC Fuels maintains its position as one of the largest suppliers of branded, unbranded, and alternative fuels in the United States.
SC Fuels also is a leader in fleet card services with a fueling network of over 200,000 commercial cardlocks, truck stops, and retail stations nationwide.  For customers who desire to have their vehicles and equipment fueled on-site during off hours, SC Fuels rovides mobile on-site re-fueling. Additional products supplied by SC Fuels include Lubricants and Heating Oil.
To learn more about SC Fuels, go to scfuels.com

Jeff Kaminiski, CEO MBK Enterprises
MBK Enterprises is a world leader in converting specialty adhesive tapes, foams, films, foil, cloth, paper, and other flexible materials. MBK stocks hundreds of materials used for bonding, attaching, sealing, masking, protecting, shielding, conducting, gasketing and more, and adds value by die-cutting, laminating, slitting, spooling and endless other services, making products easier and more economical to use. From design to final production, MBK's experienced and knowledgeable team works to find solutions for innovative ideas and sticky applications.
In 1971 John Kaminski had the vision to see the ever expanding need for converted tape products,. He brought his experience as a chemist and a background in pressure sensitive tapes to develop fabricated parts to fit the needs of his first customers. Beginnings were with "Little Joe," a machine for cutting shrink tubing to length, and Marcella Kaminski, his wife, bookkeeper and greatest support. From his beginnings with a work table in the family garage to about 15,000 sq. ft. in Chatsworth, he purchased and renovated used machines for changing pressure sensitive adhesive tapes into carefully thought-out component parts for end products. His first big customers were primarily in the aerospace and electronic industries.
His son and daughter, Jeffrey and Judith, began learning the trade on weekends and school holidays. As the business grew little by little the ideas of the endless possibilities for tape uses rocketed. Judith went to work full-time in 1978 after graduating from California State University Northridge, and Jeffrey went to work for 3M upon his graduation from San Diego State University . The Kaminski family had learned at an early age that tape was indispensable.
In the late fall of 1979, John Kaminski suddenly became ill and passed away. Jeffrey, Judith and Marcella made plans for keeping MBK a going enterprise. Jeffrey resigned from 3M, and the three of them began to learn everything they could about converting. Marcella retired from her role in 1981, but keeps an interest in the latest news.In the past 35 years, MBK has grown and moved to larger facilities three times, remaining in Chatsworth, California. The emphasis has always been on the best customer service, and keeping abreast of the changing needs for pressure sensitive adhesive products. Today, the customer base has changed greatly from 35 years ago. More and more is being accomplished in the fields
of medical devices and information technology, not to mention any niche in between. The company has invested extensively in state-of -the-art converting equipment, as well as the training of it's employees in the workplace. The only limitations are imagination, but this company has plenty of that.
To learn more about MBK Enterprises, go to mbk1.com